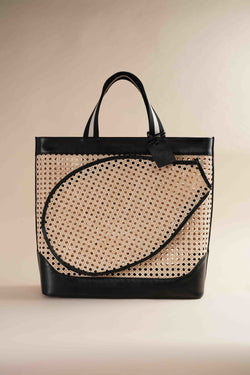 Matchpoint Tennis Club Tote
Take all your problems out on the court and earn bonus points if you're sporting our Matchpoint Tennis Club Tote. After falling in love with Tennis our Creative Director became dedicated to creating some of the most beautiful tennis products in the world, we think she's nailing it. Made in small batches. 
The Matchpoint Tennis Club Tote is available in raffia caning with our Espresso leather and an Espresso and Natural strap.
Now available for games on the court!  
Fits standard size adult Tennis Racquets. 
You might also consider....