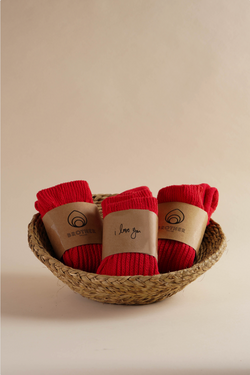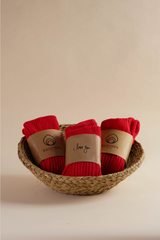 Cloud Sock Bundle - Lipstick Trio
The coziest cotton socks now available as a trio bundle.

The Lipstick Trio bundle features 3 Lipstick Red Cloud Socks. 

Bundle only includes three socks, it does not come with a basket.

One size fits all. Unisex. Made in America.
You might also consider....