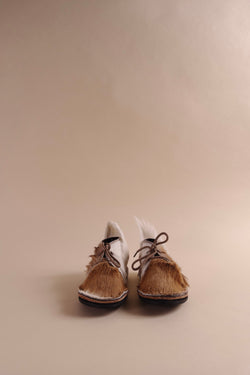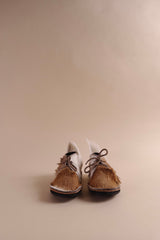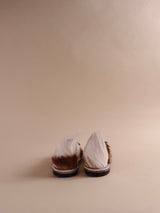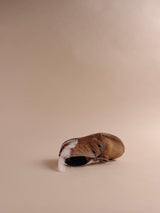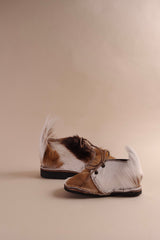 Springbok Mini Vellies for Kids
The furry little Mini crafted from Springbok with a tiny tuft in the back brought back in a super limited quantity. 
Pair them together with the adult's Springbok Erongo Vellies for an unforgettable mini me moment.
Made with love from South Africa.
Order to get yours before they sell out.  
Native and bi-product in Namibia, springbok is often worn by Namibian women on special occasions and times of celebration.
You might also consider....