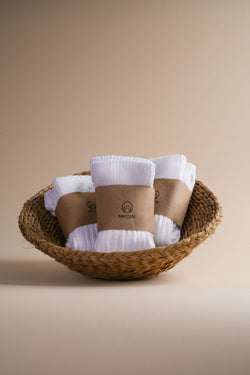 Cloud Sock Bundle - Lily of the Valley
The coziest cotton socks now available as a trio bundle just in time for the holidays.
The Lily of the Valley bundle is the quintessential set for our Cloud Sock enthusiasts: Lily x 3.  This trio makes sure you never run out when you need a cloud sock to keep your feet cozy and warm.  Your feet will thank you.
Bundle only includes three socks, it does not come with a basket. 
One size fits all. Unisex. Made in America.
You might also consider....