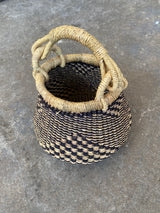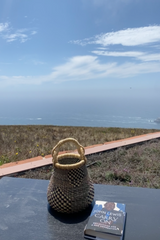 At Home Basket
Handwoven with elephant grass that is locally and sustainably sourced, we're excited to bring you our favorite bolga baskets! They are handmade by a women's collective of traditional basket weavers who are working to improve their communities. From Ghana, with love.

Each piece is unique and handmade.  Can we be worn as a purse or be a beautiful decorative piece in your home.   A beautiful holiday gift and unique hostess gift.
First introduced as part of August 2021 Something Special Subscription program.
You might also consider....