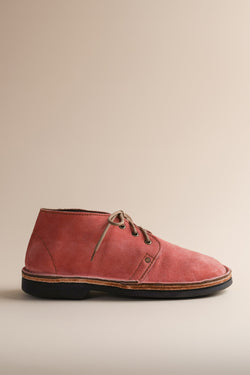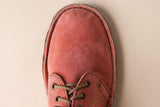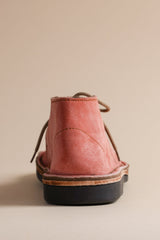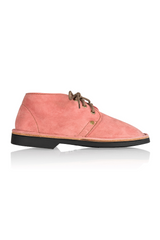 Suede Erongo Vellies in Grapefruit
Everyone's favorite, the traditional Erongo, made from the same buttery soft kudu leather as our traditional styles, colored using vegetable dyes to create something a little bit different. Outsole-stitched with a rubber sole.
Brother Vellies shoes are handmade from bi-product or environmentally conscious materials. Because of this, no two pairs will ever be identical, and each pair has its own personality, making them yours and yours alone. 
Veldskoen or "Vellies" are the South African desert shoe that started it all.
This shoe is made in South Africa with love.
We use traditional Vellie sizing. Women should count up four numbers for their US size equivalent (ex. Vellie Size 4 = US Womens 9) and Men should count up two sizes (ex. Vellies Size 8 = US Mens 10)
Questions about sizing? Email us: info@brothervellies.com
You might also consider....